LINKS
BLURB
"The best sex is hotel sex…"
My secret is out. Now commanding billionaire Dominic Rexford knows the truth, he wants me gone from his luxury hotel. My career is over before it's even begun – unless I make a deal with the devil to earn back his trust.
But there's more than just my heart on the line. The stakes are rising, and someone isn't playing by the rules. How far will Dom go to crush the competition? And when the time comes, will he choose his empire – or me?
*the final part of the sexy, scandalous series*
REVIEW
If serial novellas are your pleasure, Lola will have you seeing stars in this suspense filled final installment to The Hotel. Going into part three my lady boner was fully erect and Lola quickly sucked me back into a world of hotel madness, corporate espionage and screaming orgasms.
uhhh, if that was too graphic then you won't survive this.
This series includes hate fucking and love fucking, Dom's gorgeous cock, and enough dirty talking to leave you slick with anticipation.
Dom is a complete and utter asshole for all the reasons you expect him to be after the conclusion of book 2. There's some slight miscommunication at the beginning of this book…. mostly because Dom has shut down ALL communication. When Juliet gets the chance to slide back into Dom's world she takes it. She is once again not a chick to be messed with and while her body betrays her anytime she's near Dom, she shows us that she can Give Zero Fucks and never falls into a haze of despair. Thank fuck. LOVE HER!
The transitions are clean and the sex is outstandingly dirty: so filthy it'll take a team of Rexford maids to clean it up. ALL THE YES.
Dom lives up to his name and yet also gives us a little more insight into his vulnerable side. I love an internally scared billionaire. No really, I do. As things heat up in the boardroom and uhhhhh other places, Juliet and Dom try to get back to that place they were in Paris. And I'm not just talking about Juliet's ass…even though Dom checks that again too. *fans self*
This is a fast paced story that filled me to the hilt. The easy writing style is full of wit and sass and had me devouring this installment like a starved puppy. 5 stars!
[I recieved an ARC of this book exchange for an honest review]
Pick up the first two parts of this series!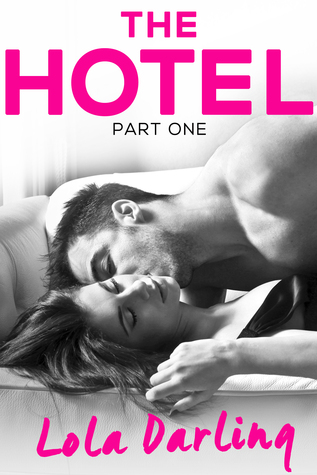 AUTHOR BIO
Lola Darling is a romantic with a naughty side. Texas born and raised, she has met a few Mr. Wrongs and is having fun looking for her Mr. Right.
She can be found at her laptop, daydreaming of dirty talking men in well-fitted suits or in the bath enjoying a glass of wine.
AUTHOR LINKS
Facebook:  https://www.facebook.com/LolaDarlingAuthor
Twitter:  https://twitter.com/xoLolaDarling
Goodreads:  https://www.goodreads.com/author/show/14030034.Lola_Darling