Welcome to Obsessed With Myshelf's Smut & Sex Toy Pairing Guide:
LiteralPleasure | The Driven Executive Edition
What Am I Pairing?
Pure Romance's The Executive
with
K. Bromberg's DRIVEN (Driven Trilogy #1)
read my review here
see my unofficial Driven Trilogy Guide Here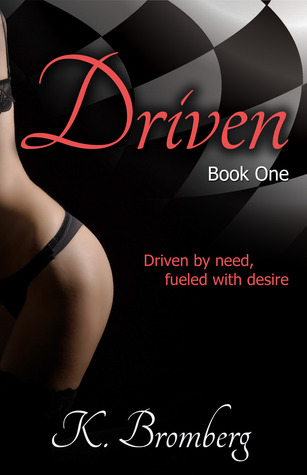 Why Am I Pairing It?
Have you read the Driven Trilogy? OHMYGOD these are books that you must put on your TBR immediately. The main characters are Colton Donovan and Rylee Thomas. Colton is a hot as fuck CEO of a racecar driving company who is all about slick moves, speed around the track, and screaming orgasms. He gets around more than just the track.
After I experienced the speed and agility of The Executive, it was extremely clear that it would align perfectly with Bromberg's Driven trilogy. This toy is basically Colton Donovan in pink. Speed – intensity – pleasure. CHECK. CHECK. CHECK.
Colton also has a pretty high sex drive – he's ready to go when you are and he is absolutely in it until the very last lap. Similarly, The Executive won't be one to back down from that kind of challenge. It handles every turn nicely and it definitely has enough power to lead an entire company…Colton would be proud. ON TO THE REVIEW!
The Executive
made by: Pure Romance
Retail: $189.00
CONTACT CONSULTANT MELANIE MARTIN TO PURCHASE:
HERE or ON FACEBOOK
• Whisper-quiet motors, so no one knows you're meeting with the Executive
• Made from premium silicone.
• Rechargeable lithium ion battery
• Girthy, for g-spot satisfaction
• Waterproof
• Length: 5″, Girth: 5″
Review:
If my vagina was a company (I shall name it HeadHunter, Inc.) I would be proud to have this Executive on my board. The Executive presents itself like it's in charge and means business – and it does. It's an efficient multi-tasker that completes its job in mere moments. This toy is most definitely a sound investment.
It comes in this really gorgeous box that screams quality. I mean, if you're spending a good bit of money on a quality sex toy, the packaging should also look nice, right? Right. I happen to keep the boxes for all of my sex toys so that I can put them away and keep them organized. I may have turned a linen closet into a sex toy closet. Anyway, I was psyched about the box because it looks all shiny and happy next to the others. But moving on.
This toy is seriously pretty. I love sex toys that feel luxurious and that look aesthetically pleasing. This one has a bit of an artistic look to it, but I assure you that there are purposes for all of those curves. It's also made of silicone (LOVE) so it feels as nice as it looks.
This is a gspot stimulator, internal vag and clit stimulator toy. I wasn't kidding when I said this toy is efficient. It does a lot. You might even say it multi-tasks. The total toy measures approximately seven inches in length, but only about 4 1/2 inches of that goes inside of you. The main shaft is a little less than five inches in girth and then the clitoral stimulator is 3.75 in girth (obviously you're not sticking that inside yourself, but for consistency, I measured. You're welcome).
First things, first. You'll need to charge The Executive for about three hours when you first get it out of the box. It comes with an external charger and I hooked it right up in my bathroom and left it to charge overnight.
The next day I was so very ready to go. This toy has two vibration systems. Looking at the front of the toy you'll see two buttons. The bottom button controls the internal shaft vibrations while the top button controls the clitoral stimulator vibrations. So, you could have the internal vibrator on at full blast and the clitoral one at mid pulse. If you hold the buttons down, the vibrations get stronger. This really makes it easy to find the correct combination to take you from zero to OH in three seconds flat.
As for actual use, this is pretty much a solo event. Of course, as with any toy, your partner is always able to control it while you lie back and enjoy, but it's really designed for you to use on your own. I recommend using a bit of lube with it if you haven't warmed yourself up to keep everything comfortable.
Let's talk vibrations: these settings are fantastic. I was informed that some women can't handle the highest vibration levels…somehow I could. I'm not certain what that says about my vagina, but I do know that it enjoyed every level The Executive had to offer. There's just so many combinations that you can run through that makes this toy completely customizable for every user.
I'm always worried about sound with these things. There's nothing worse than having your in-laws stay over and your MIL asks you over breakfast what that buzzing sound was last night. *cringe* No worries. When they say it's whisper quiet…it actually is. My husband was on the phone sitting in bed while I used this toy right next to him (I'm awesome, right?) and the person on the other end of the call had no idea what was going on. Needless to say, his phone convo was cut a little short. #sorrynotsorry.
This toy is also aptly named. High fives to the Pure Romance marketing team. It's unassuming but extremely powerful, incredibly efficient and gets the job done without a lot of effort on your part. Although, I did find that if you move it in and out slowly it was most effective (for me). Of course, I was enjoying being in its presence so much that I decided to stay on for round two. It just has that sort of charisma that will keep you coming *ah hem* back for more.
The Executive is an extremely well made toy that works perfectly. It will also hold a charge for quite awhile. The directions claim 50 minutes at full blast! I'm pretty sure my clit would fall off at that point, but Guiness likely has a record for you if you can deal. #godspeed.
This curvy beauty works just as nicely as it looks. It has no problem leading the board with 5 stars and I am more than happy to give it a glowing letter of recommendation.
[I received this toy for free in exchange for an honest review]