– This blog hop is about highlighting the book that you would give up anything for –
So the question is, what book do I drop my life for? Well, it's a series. I've said it before, and I'll say it again: Gideon Cross is my book husband. I've legitimately taken off work due to a book in this series being released. NO BIG DEAL, I DON'T HAVE A PROBLEM AT ALL.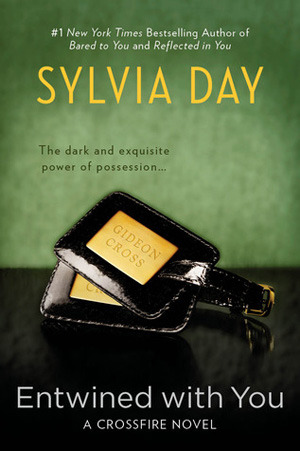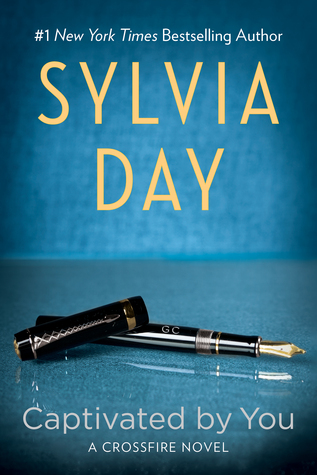 BUY THEM HERE:
Bared to You (Crossfire, Book 1)
Reflected in You (Crossfire, Book 2)
Entwined with You (Crossfire, Book 3)
Captivated By You (Crossfire, Book 4)
Have you been introduced to Gideon? NO? Not sure we can be friends. Ok, we can be friends, but be prepared to deal with my incessant and annoying harpy voice that tells you to read this series.
So, there's a fifth book: One With You, that's being released between Please for the Love of Fuck I'm Begging You and Never. Needless to say, I'm a little impatient. Of course, when it finally does come out – and if I haven't yet entered retirement – I will again take off work. I'm nothing if not loyal.
I compare every single book boyfriend to Gideon. Why is he so awesome? I've laid that out for you here. These books are written well, they stir up emotions that I didn't even realize I had, and the sex is just phenomenal. Gideon's devotion and loyalty is probably the most attractive thing about him, but damnit if I don't love everything else about him too.
These books have a place of honor on my bookshelf. I caress them. I love on them. And my neighbors know that if they'd like to read them, they can sit in my library and read (my husband calls it the office, but it's a library OKAY). SORRYNOTSORRY. They don't leave the house. I should gps that shit.
If you haven't yet read them, do yourself a favor and add it to your TBR. In all seriousness, they're great. Just go in knowing that you'll be dying at the end of book 4 and you'll join the madness known as 'waiting for book 5' – AHHHHHH! <3 <3
Check Out The Other Blogs in the Hop:
https://lauriestarkey.wordpress.com/blog/
http://wackymommareads.blogspot.com
http://obsessedwithmyshelf.com
https://gloriouspanic.wordpress.com/
http://sarasbooksandthings.blogspot.com/?m=1
http://www.mythicalbooks.blogspot.ro/
http://soulcleverbooks.blogspot.com
http://bfdbookblog.net/
http://www.anovelkindofbliss.blogspot.com
https://bookandbastille.wordpress.com/
http://onceuponawish.weebly.com
https://blogtasticreviews.wordpress.com/
http://lovelyparanormalbooks.blogspot.co.nz
http://thebookish-life.blogspot.com
http://herbookthoughts.reads-it.com
http://mnonmklreviews.blogspot.com
http://athousandwordsamillionbooks.blogspot.in
http://romanticreadsandsuch.wordpress.com
http://theapbookclub.blogspot.com
http://themistresscase.blogspot.com/
https://bookandbastille.wordpress.com/
http://recklessindulgence.wordpress.com
http://thebookishowl.net
https://blogtasticreviews.wordpress.com/
http://www.naturalbri.com
http://aamzybookwonder.blogspot.co.uk/
http://mistralkdawn.blogspot.com/
http://archiestandwoodsreviewsandwritings.blogspot.com
http://britishbookwormblog.com
http://lexicalcreations.weebly.com/jens-blog
http://shadetreeblogging.blogspot.com
Organized by Good Tales Book Tours
www.goodtalesbooktours.com